SOURCE: SOUTH CHINA MORNING POST
Amirull bin Ali, 20, has been detained without trial under the island nation's Internal Security Act for planning to kill three Jewish men after they left a synagogueLaw and home affairs minister K. Shanmugam says security measures at religious sites 'may have to be stepped up a bit' to balance increasing risks

Published: 6:29pm, 10 Mar, 2021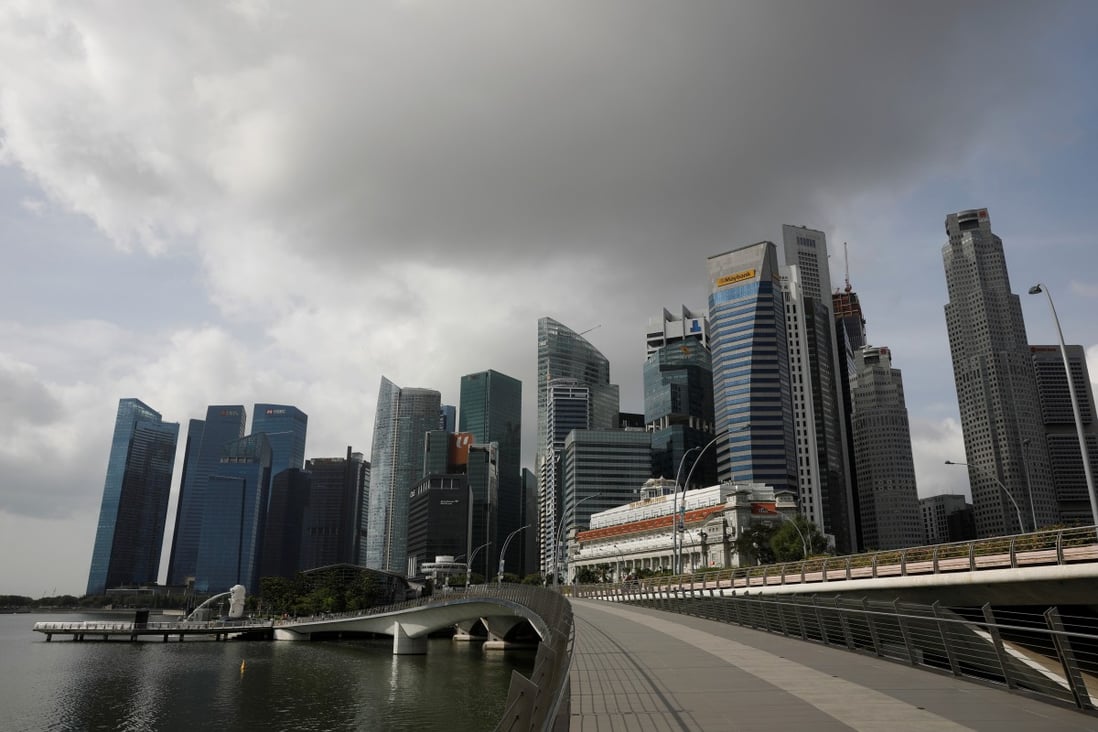 Singapore's colonial-era Internal Security Act has in recent years been used against suspected militants. Photo: Reuters
Singaporean authorities on Wednesday said a 20-year-old local man, who was serving mandatory national military service, had been indefinitely detained over his plan to kill three Jewish men when they left a local synagogue.The detention of Amirull bin Ali under the country's Internal Security Act (ISA) was the second in months involving a young would-be militant's plan to target a place of worship in the multiracial island nation, and a senior official said the fresh development meant security in religious sites could be stepped up.
The Internal Security Department (ISD) in a statement said Amirull was detained earlier this month after the Ministry of Defence alerted it to the possibility that he could be self-radicalised.
Amirull had also made plans to travel to Gaza to join the Ezzedeen al-Qassam Brigades, the military wing of the Hamas government in Palestine, the ISD said.
The department said Amirull had become enraged "that Jews were thriving peacefully in Singapore while Palestinians were suffering overseas" after watching a documentary shown on local broadcaster CNA.
His goal was to use a knife to attack and kill three Jewish males on the assumption that "they would have served national service in Israel and hence carried out alleged atrocities against the Palestinians", the ISD said.
Amirull planned to conceal his face with a white keffiyeh when carrying out the attack, and to return home afterwards to post a short manifesto online.
The ISD said the aim of the manifesto was to "incite all oppressed people to mount attacks against tyrannical regimes using 'any means necessary', including 'assassination' and 'vigilante justice'".
The Singaporean, however, shelved the plan twice over concerns that "he would not attain martyrdom should he be arrested and sentenced to death after the attack".
Instead, he planned to join the Ezzedeen al-Qassam Brigades after completing his national service and when he had saved up enough money.
The island nation's ISA grants the home affairs minister the power to detain individuals without trial for two-year terms that can be renewed at the minister's discretion.
In recent years, the colonial-era law has been used against suspected militants.
Among the current ISA detainees is Mas Selamat Kastari, the suspected leader of the Singapore wing of the Jemaah Islamiah group, who shot to notoriety when he escaped one of the city state's prison facilities in 2008 before being arrested a year later in neighbouring Malaysia.
Singapore has not suffered a terror attack in the two decades since Islamic militancy came into international focus following the September 11 attacks in the United States.
The authorities have said the use of the ISA to pre-emptively detain would-be militants is a key reason for this, though rights activists say the law deprives these individuals of their right to a fair trial.
K. Shanmugam, the law and home affairs minister, told local reporters that Amirull's sympathy for the Palestinian cause was not the reason for his detention.
"It's perfectly OK to support the Palestinian cause, but it's not OK to go around killing people," Shanmugam was quoted as saying by The Straits Times during a Wednesday visit with Muslim leaders to the city state's Maghain Aboth synagogue.
The building, constructed in 1878, was where Amirull planned to stage his attack.
There are an estimated 2,500 Jewish residents in Singapore, including about 200 who are the descendants of 19th century settlers.
Singapore's first local chief minister during the colonial era, David Marshall, was a Baghdadi Jew.
"If [Amirull] had succeeded in his plans, the consequences for us would be very serious. It will go beyond the loss of the three lives, or however many he managed to kill," Shanmugam said. "It would probably incite a greater animosity, distrust, between different races and religions in Singapore."
The minister said "security measures may have to be stepped up a bit to balance off the risks that are increasing … it has to depend on how the threats evolve".
"But my own sense is that not all religious sites will have to be protected to the same level, some face a higher threat level and they may have to take some additional measures," Shanmugam was quoted as saying.
"When you walk into a synagogue or a church or a temple or a mosque, how would you feel if the place looks like a fortress, a cantonment with armed guards patrolling it? Is that how we want to turn our places of worship into?" he added. "I think there needs to be some level of security. And depending on the perception of threat, there may have to be some guards inside. But we need to be very, very careful how we do it."
Amirull's detention follows the ISD's arrest in December of a 16-year-old Protestant Christian of Indian descent who planned to attack two mosques and kill worshippers. The boy, who was unnamed due to being a minor, had hoped to stage the attack on March 15, the second anniversary of the Christchurch attacks.
Authorities said after that arrest that self-radicalization was not restricted to any particular religious or racial group.