JACKSON — It's been a busy year for lawyers representing this town.
The township faces four discrimination lawsuits from the state and federal governments, as well as two developers, each alleging that township officials over several years passed laws and took actions meant to discourage Orthodox Jews from moving to Jackson or staying there.
Now the matters are coming to a head.
In recent months, the plaintiffs began issuing subpoenas and document requests, seeking evidence and records from both current and former township officials.
In July, council members passed a resolution allowing the township to provide legal representation to former township employees and officials who receive subpoenas or document requests.
At once, lawyers connected with the actions report talk of progress in settlement talks. But the heat is on.
"Like all public servants, municipal officials have a duty to uphold the law, not weaponize it against specific groups because of what they believe or how they worship," then Attorney General Gurbir Grewal said in April, after his office filed a discrimination lawsuit against the town.
Since 2014, Jackson's Orthodox Jewish community has continued to grow as neighboring Lakewood has become increasingly congested. In Lakewood, an estimated two-thirds of the town's 105,000 residents are Orthodox Jews.
Jackson, including its public officials and their constituents, have sought to discourage the growth in ways that infringe on protected religious rights, according to the plaintiffs, whose complaints were filed between May 2017 and April 2021.
Facing a "backdrop of widespread animus toward the Orthodox (Jewish) community," township officials passed ordinances taking aim squarely at Orthodox Jews, the federal Department of Justice complaint alleges.
At the same time, the department alleges, members of the town's land-use board rejected housing development applications to limit opportunities for Jews to move to the 40-square-mile town.
In recent years, the town also settled a complaint for an undisclosed sum with a resident whose lawsuit alerted the public about a town practice of spying on homes where Orthodox Jews gathered for prayer services on Fridays and Saturdays.
Township officials have remained mum on the allegations raised in the lawsuits, other than to note that they were surprised and plan to fully defend against them.
"Jackson Township is a community of over 60,000 residents, including members of nearly every faith and the Township will defend itself appropriately," business administrator Terence Wall said when the town was sued by the New Jersey Attorney General's Office.
He did not return a request for comment.
Here's the latest on all the discrimination lawsuits faced by Jackson Township:
United States v. Township of Jackson
The U.S. Department of Justice sued the township last year, alleging that the town enacted a series of onerous land-use decisions amid a "backdrop of widespread animus toward the Orthodox community moving into Jackson and intentionally targeted the needs of the Orthodox community."
Since the case was initially filed, there hasn't been much progress. In its response to the lawsuit, the township argued that neither its ordinances banning school, dormitory or eruvin construction — nor its practice of sending code enforcement officials to surveil homes where Orthodox prayer services were held on Fridays and Saturdays — were done with Orthodox Jews specifically in mind.
"Using zoning laws to target Orthodox Jewish individuals for intentional discrimination and exclude them from a community is illegal and utterly incompatible with this Nation's values," said Eric Dreiband, assistant attorney general for the Civil Rights Division, said when the lawsuit was filed.
The case is pending, with both sides set for a phone conference on Sept. 30.
Gurbir Grewal v. Jackson Township
The state lawsuit against Jackson echoed the same points as the federal lawsuit, but also alleged the township enforced a 2011 ordinance specifically against Orthodox Jews looking to build sukkahs — temporary, open-air huts where practicing Orthodox Jews sleep for one week during the annual Sukkot holiday — and required them to receive zoning board approval before construction.
The township didn't "engage in similar enforcement against any other temporary accessory structures," the Attorney General's Office argued.
In its response, the township denied every allegation made by the Attorney General's Office, and accused the attorney general of using the lawsuit only to "control the public's opinion" about Jackson.0:051:54
The allegations were "nothing more than vehicles for plaintiffs to set forth inflammatory factual allegations designed to ignite plaintiffs' own narrative that (Jackson), as well as all 57,731 Jackson Township residents, are anti-Semitic hate mongers," attorney Ryan Murphy wrote, representing the planning board.
"These counts are a thinly-veiled effort by plaintiff to control the public's opinion for the purpose of causing defendants unfair prejudice."
The township has asked Judge Francis Hodgson to dismiss the complaint. A hearing is scheduled on Sept. 10.
Jackson Trails LLC v. Township of Jackson
Jackson Trails LLC, a developer, filed a federal lawsuit against the township in February 2020, arguing that a "rising tide of anti-Semitism in the township" had pushed the planning board to reject its application for 459 housing units on South Hope Chapel Road.
The lawsuit specifically cited comments posted on social media among grassroots groups like Rise Up Ocean County, Jackson Strong and CUPON.
What is Rise Up Ocean County?:What you need to know about Facebook page accused of anti-Semitism
According to court documents, the township and developer are inching closer to a settlement but are seeking guidance from Magistrate Judge Douglas Arpert, who is overseeing the case.
"The parties have been engaged in good faith settlement discussions for over a year and have made significant progress towards a mutually agreeable resolution," Pohlman wrote. "However, we have reached a point where all involved believe that the assistance of the Court may be necessary to help bring this matter to a final resolution."
WR Property LLC v. Township of Jackson
The discrimination lawsuit filed by Agudath Israel, an Orthodox Jewish advocacy group, and WR Property, a developer seeking to build a school with dormitories in Jackson, a turning point on May 5, when a federal judge granted a preliminary injunction temporarily vacating a series of 2017 ordinances that barred the construction of schools, dormitories or eruv wires in Jackson.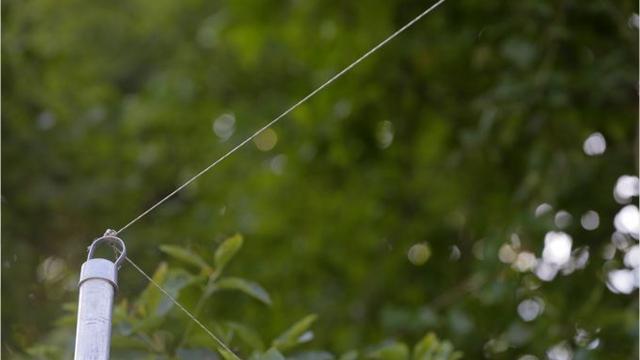 In granting the injunction, Judge Michael Shipp noted that such projects were still beholden to land use board approval— such as the planning or zoning board — but agreed with the plaintiffs' assertion of a "scheme to discourage members of the Orthodox Jewish community from moving into the township."
"We're hopeful that this will be another push to get Jackson to come to the table and settle," said Avi Schnall, state director of Agudath Israel.
A telephone conference between the parties and Shipp is set for Sept. 20.