APRIL 28, 2021
BY CNAAN LIPHSHIZ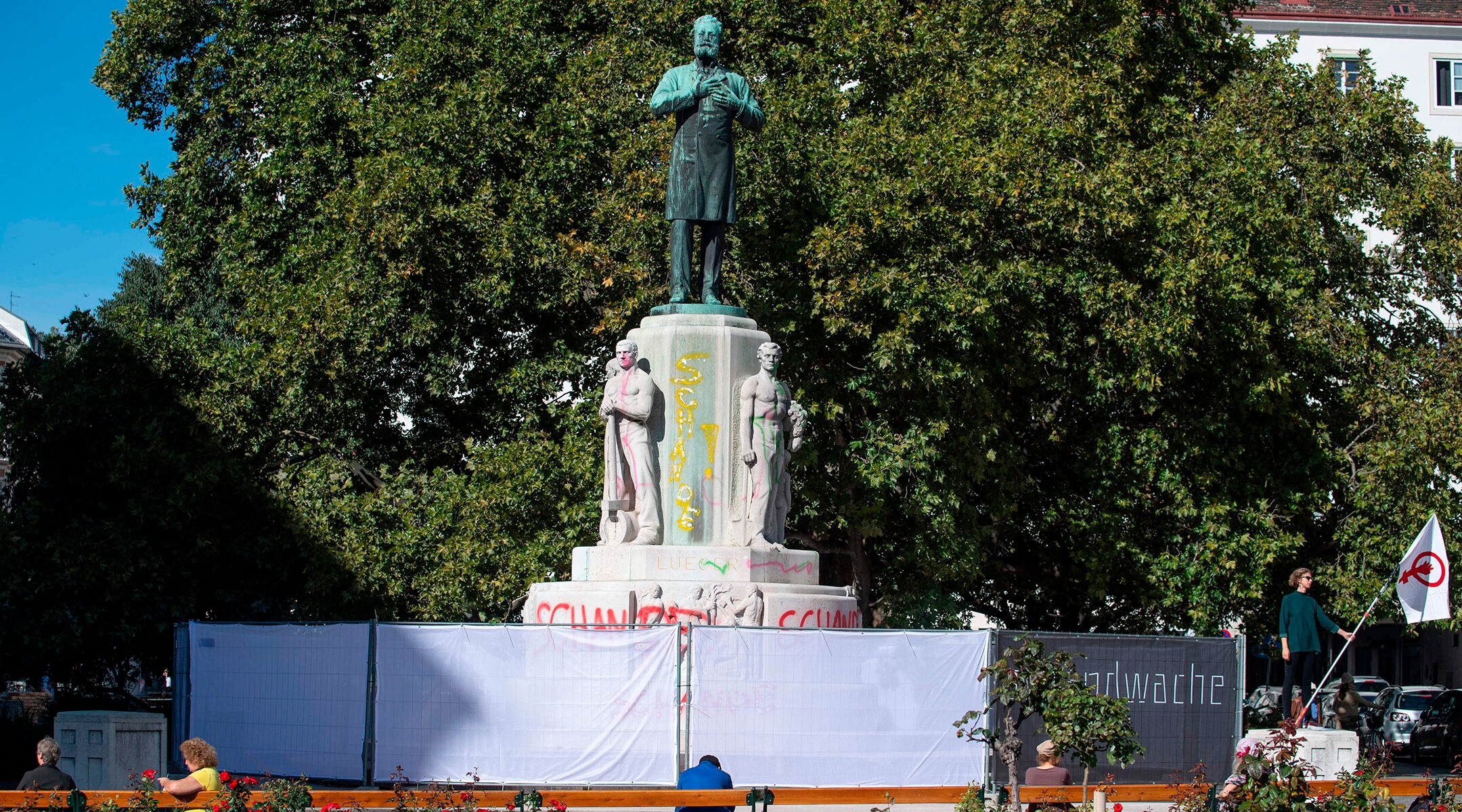 (JTA) — Austria suffered a record number of antisemitic incidents in 2020 despite multiple COVID-19 lockdowns.
The 585 incidents represented a 6% increase over 2019, the Jewish Community in Vienna, a nonprofit representing the interests of Austrian Jews, said in its annual report published Monday. Physical assaults nearly doubled to 11 from six.
The organization started monitoring antisemitic hate crimes 19 years ago, according to the report.
Antisemitic vandalism decreased to 53 cases last year from 78 in 2019, but threats rose to 22 cases from 18. Insults on the street saw a dramatic increase to 364 incidents from 239.
"Wild anti-Semitic lies were spread especially on the Internet and at many demonstrations," Oskar Deutsch, the president of the Jewish Community in Vienna, wrote in a statement about the report. "Such words can lead to a conflagration of deeds, if we do not confront them."
In 40% of cases documented last year, the motivation of the perpetrators was not known. From the 60% where the motivation was known, 54% were attributed to "far-right" perpetrators, 24% came from the "left" and 20% were by "Islamists," the report said.
In one incident from March 2020, a synagogue-goer wearing a kippah was assaulted outside his car in Vienna by a man who broke his glasses, hit him and called him a "Jewish pig," the report said.
In another later that month, two teenagers in Graz hit a 16-year-old boy for wearing a Star of David pendant, calling him "s***ty Jew."