By Alexander Zhang March 9, 2022t
The UK government is "open to the idea of fracking" as long as it is done in a safe and sustainable way, a minister said on Wednesday as the government seeks alternative energy sources to substitute Russian hydrocarbons.
The government imposed a moratorium on shale gas mining in England in 2019 after two minor earthquakes were attributed to fracking operations. But there have been calls from Conservative lawmakers for the ban to be lifted to alleviate the acute energy crisis that has been going on since last year.
The calls have grown louder since Russia invaded Ukraine last month, prompting the UK government to commit on Tuesday to phase out imports of Russian oil by the end of the year.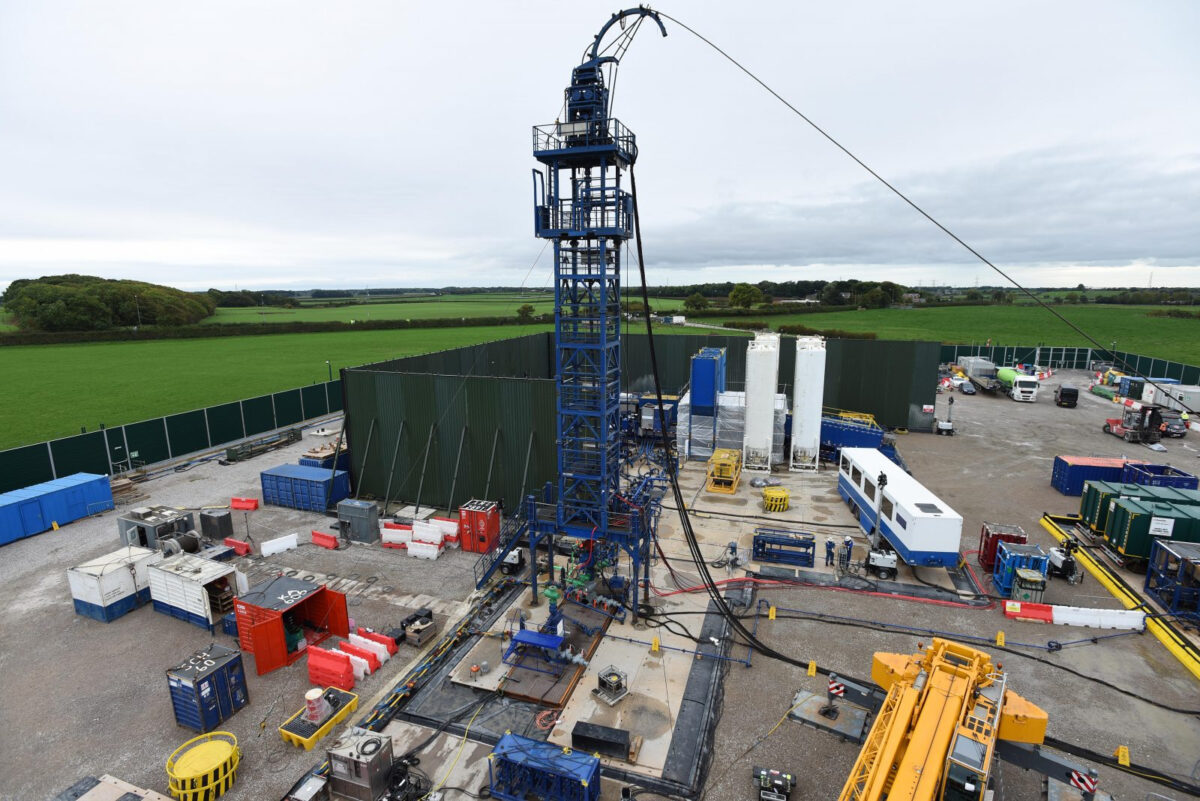 Business Secretary Kwasi Kwarteng told the House of Commons on Wednesday that the government's position "has always been the same—if it can be done in a safe and sustainable way, the government is open to the idea of fracking."
Also on Wednesday, Downing Street said Prime Minister Boris Johnson would look at "all options" to ease concerns of soaring energy prices being compounded by the phasing out of Russian oil.
A spokesman for the prime minister said: "With the invasion of Ukraine and high global gas prices, it is clear that we need to move away from our reliance on Russian hydrocarbons, so I think everybody would expect the prime minister to look at all options."
He said the details will come in the energy supply strategy, expected in the "coming days," but said, "of course, we will look at any scientific evidence as it emerged."
Last month, energy company Cuadrilla said the UK government's Oil and Gas Authority (OGA) had ordered the two horizontal shale wells in Lancashire to be filled and abandoned.
But Kwarteng said on Wednesday that the government is "still in conversation" about the future of the wells.
"In conversation with the prime minister, we were clear that it didn't necessarily make any sense to concrete over the wells," he said.
Cuadrilla appeared unaware of any change in the government's approach. But it said it remains "open to any other proposals" from the government.
Former Cabinet minister Lord Frost, who has been campaigning for the fracking ban to be reversed, said it was a "sensible first step" from the government.
Robert Jenrick, a former communities secretary, called for a "more pragmatic energy policy."
"I personally was always a supporter of fracking. I don't think it's a quick fix, but I think we should be revisiting that question," he told BBC Newsnight.
But energy minister Lord Callanan warned of "severe environmental problems" with shale gas production, adding that "Lancashire is not Texas," being much more heavily populated.