By Eva Fu April 6, 2022 Updated: April 7, 2022
Hundreds of Chinese doctors and other medical workers have been acting as "executioners" for the state to sustain the lucrative organ transplant industry, a study published in a top U.S. medical journal has found.
The study, published in the American Journal of Transplantation on April 4, reviewed more than 120,000 Chinese-language publications on organ transplants and identified 71 papers where physicians had carved out hearts and lungs from people for transplants without first conducting a test to establish brain death—revealing that patients were killed for their organs.
A total of 348 medical professionals or researchers, including surgeons, nurses, and anesthesiologists from 56 Chinese hospitals spread nationwide were co-authors to these 71 papers.
The problematic papers came out between 1980 and 2015, during which period there was no official voluntary donation system in place in China and few voluntary donors. The regime had claimed that most organs for transplant at the time came from executed prisoners.
But in the early 2000s, reports and research emerged that Beijing was forcibly harvesting the organs from detained prisoners of conscience.
These allegations were confirmed "beyond a reasonable doubt" by an independent people's tribunal in 2019, which determined that such atrocity has taken place for a long time on a substantial scale, with the persecuted faith group Falun Gong being a primary organ source.
In reaching its finding, the body, known as the "China Tribunal," rejected claims by the Chinese regime that from 2015 all organs for transplant were sourced from an official organ donation system.
The spiritual group Falun Gong features moral teachings based on truthfulness, compassion, and tolerance, along with meditative exercises. It has been the subject of a sweeping persecution campaign since 1999, during which millions of adherents have been detained in various facilities across the country.
'Smoking Gun'
This new research is the first of its kind to uncover a "smoking gun" proving that doctors were killing people for their organs, said Jacob Lavee, co-author of the report and director of the Heart Transplantation Unit at the Sheba Medical Center in Israel.
In the Chinese publications flagged by the study, the doctors declared the prisoners they performed on to be brain dead, but other information revealed in the papers showed that this couldn't have been the case.
Confirming brain death is a lengthy process that typically takes hours, and one critical step involves turning off the ventilator to assess whether a patient can breathe on their own.
But the papers detail that Chinese doctors were still intubating the donors after pronouncing the purported brain death or immediately before the surgery. In some cases, the donor was ventilated by a face mask, indicating that no brain death assessment had taken place.
"They have procured organs from people who are not proclaimed dead, meaning they became the executioners," Lavee told The Epoch Times.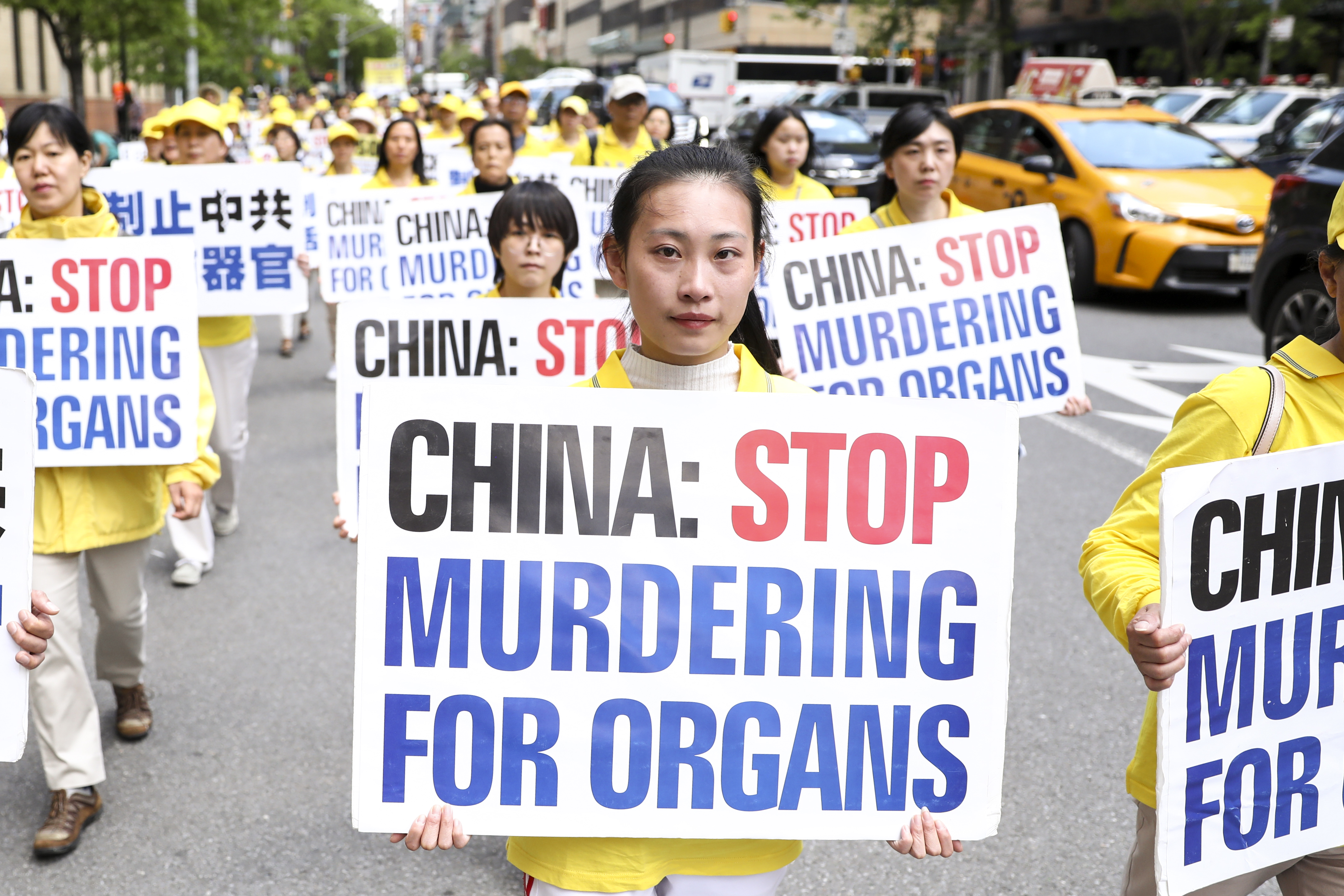 The findings appear to be accidental admissions on the part of the Chinese doctors, he said.
"Somehow both the authors and their editors in the respective medical journals have forgotten to take out these incriminating details, which we have found," Lavee said.
If these papers were sent to Western medical journals, he noted, they "would have been rejected outright because of these sentences, because no editor of any decent journal would have published a paper that incriminates the authors in such deeds."
Such admissions stopped appearing in Chinese papers dated after 2015, but the abuse very likely has not stopped, according to the authors.
There's a possibility that Chinese doctors have stopped carrying out this practice. But it is far more plausible that they have become more discrete, according to Matthew Robertson, a China studies fellow at the Victims of Communism Memorial Foundation who co-authored the study.
He pointed to a 2014 research report by the advocacy group World Organization to Investigate the Persecution of Falun Gong (WOIPFG) that first highlighted alarming details revealed in Chinese medical papers, including the vast number of donors in prime health condition and how hospitals were conducting high volumes of major organ transplant surgeries in a single day.
The Chinese medical leaders likely took note of this report and told all the journals to stop publishing such details, suggested Robertson, who previously worked as a reporter at The Epoch Times.
"They keep an eye on what dissidents are saying, especially on this issue, which is very sensitive," he said. "And it would just take an email or some phone calls" to have those traces deleted, he said.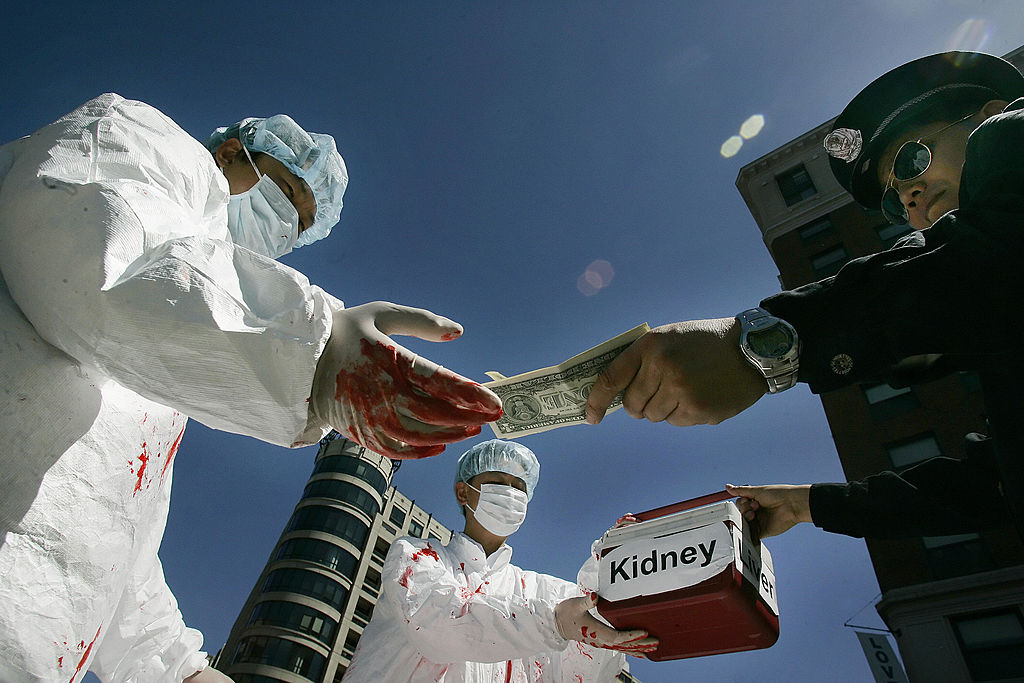 Out for Profit
Two years ago, Robertson and Lavee found that the official Chinese donation datasets match almost precisely to a mathematical formula, a sign that the Chinese regime likely systemically falsified its organ donation data.
WOIPFG had made hundreds of undercover phone calls to Chinese hospitals during the pandemic in 2020, during which some doctors promised organs in as quickly as a week. The unusually fast turnaround time—unheard of in other countries with established organ donation systems—suggested that Beijing was continuing the grisly practice, the group said.
Over the years, WOIPFG has carried out scores of undercover calls to Chinese hospitals in its ongoing probe into Beijing's forced organ harvesting practices.
Robertson said he had previously done a study into some of WOIPFG's call logs and concluded that they were authentic.
"They have a very distinct pattern over many years. And so I'm inclined to believe the content of the calls as well," he said.
For the hospitals, the rationale here is simple.
"It's a very profitable industry," Lavee said. "And if they can make profit out of it, while at the same time—as has been shown by the China Tribunal—taking care of the wishes of the Communist Party. That's a win-win situation."