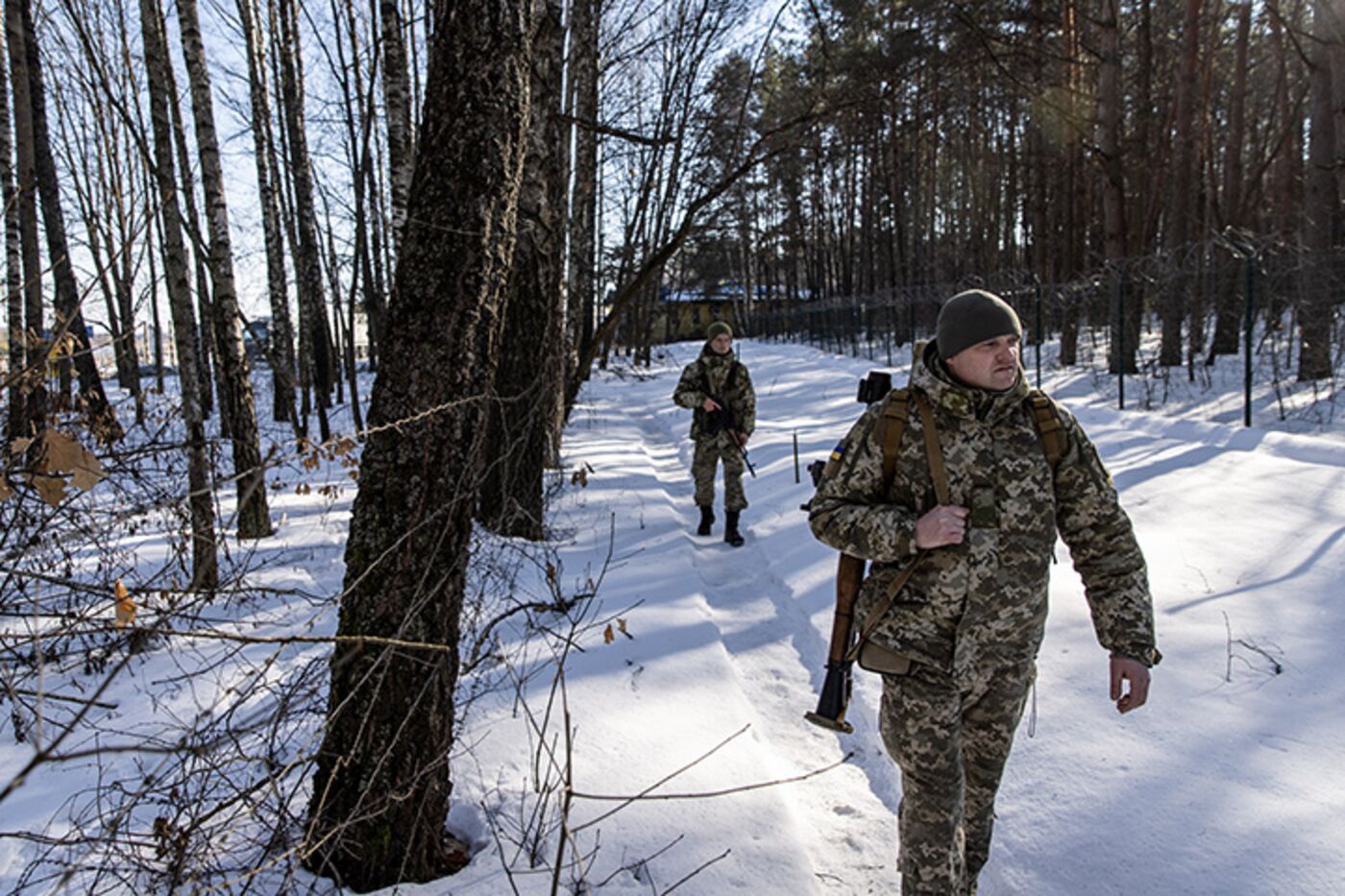 Bloomberg NewsFebruary 15, 2022, 2:23 AM ESTUpdated on
Russia's Defense Ministry said Tuesday that some troops are starting to return to their regular bases after completing drills, as German Chancellor Olaf Scholz is meeting with President Vladimir Putin. U.S. warnings of a possible Russian attack on Ukraine had reached their most urgent level yet this week.
Markets welcomed the positive signals from Moscow, which included Russia's top diplomat saying that diplomacy with the West could succeed. But significant uncertainty remains over the extent of Russia's pullback. And nerves are still raw after Monday, when stocks were spooked by President Volodymyr Zelenskiy's sarcastic comment about the rest of the world predicting a date for an attack by Russia.
The U.S. has said its intelligence indicates Russia may attack imminently. Officials in Moscow have repeatedly denied an invasion is planned.
Russia's Lavrov Says Security Deal Possible With U.S., NATO (12:10 p.m.)
Foreign Minister Sergei Lavrov said Tuesday that Russia is confident that diplomatic efforts aimed at resolving a tense stand-off with the U.S. and Europe will succeed.The latest in global politicsGet insight from reporters around the world in the Balance of Power newsletter.EmailSign UpBy submitting my information, I agree to the Privacy Policy and Terms of Service and to receive offers and promotions from Bloomberg.
Lavrov said his country will pursue talks on its demands for sweeping security guarantees including a halt to the expansion of the North Atlantic Treaty Organization that the U.S. and its allies have rejected. At the same time, Russia is ready to start talks at an expert level on proposals made by the U.S. on missile restrictions and confidence-building measures, he said, adding that Moscow would publish its response to the U.S. soon.
"Thanks to efforts on all these fronts, overall we can work out a fairly good package solution," Lavrov told reporters in Moscow.
Duma Asks Putin to Recognize Ukraine Separatists (11:32 a.m.)
The Russian State Duma voted Tuesday to appeal to Putin to immediately grant formal recognition to separatist entities in east Ukraine. The Kremlin so far hasn't publicly stated its position on the proposal.
The U.S. has warned allies that Russia could try to create a pretext to move against Ukraine by causing a provocation in the eastern Donbas region, where Ukraine's military has been fighting for years against separatists backed by Moscow, officials familiar with the matter said.
Russia Shows Video of Troops Preparing to Pull Back (11:11 a.m.)
Units of the Western and Southern military districts are already loading equipment onto road and rail transport after completing their drills and will begin returning to their permanent bases Tuesday, Defense Ministry spokesman Igor Konashenkov said in a video posted on its website.
It remains unclear how many troops may be pulled back and how significant the process might become.
Some of the troops on exercise in Belarus have moved closer to the border than expected, according to Western intelligence officials. They added their intelligence showed there were currently 100 Russian battalion tactical groups massed near Ukraine's borders and 14 more in transit. The officials did not provide the evidence behind their assessments.
Ukraine Says Diplomacy Has Averted Russian Escalation (10:35 a.m.)
Ukraine's foreign minister said Tuesday that his country's diplomatic work has "succeeded in containing Russia from any further escalation." Dmytro Kuleba told reporters at a briefing in Kyiv that "diplomacy continues to work."
Ukraine has sought to tamp down fears of a Russian attack and has criticized Washington for its urgent warnings of preparations for a Russian invasion. Kuleba is scheduled to meet U.K. Foreign Minister Liz Truss on Friday and with European Union foreign ministers in Brussels next week to discuss the situation.
Japan's Kishida to Speak With Zelenskiy Amid Uproar (10:30 a.m.)
Japanese Prime Minister Fumio Kishida is set to speak with Zelenskiy on Tuesday, a government official told Bloomberg.
His government faced a barrage of media questions over a separate meeting that Foreign Minister Yoshimasa Hayashi is holding with Russia's Economic Development Minister Maxim Reshetnikov about trade and economic cooperation amid economic talks on Tuesday between Japan and Ukraine.
Markets Embrace Russian Media Report on Troops (9:25 a.m.)
European stocks gained after Russia's Defense Ministry said that Moscow is returning some troops to bases following drills. The Stoxx Europe 600 Index was up 0.7% by 9:18 a.m., while European gas and oil prices fell.
Units of the Russian Western and Southern military districts will start returning to permanent bases on Tuesday after completing drills, the Interfax news service reports, citing the ministry. It's unclear where these forces are currently positioned.
Australia Says China Should Condemn Russia (6:30 a.m.)
Australian Prime Minister Scott Morrison called on China to condemn Russia's "threats of violence against Ukraine," accusing Beijing and Moscow of "banding together." Russia and China have close ties, with China taking a neutral position when Putin annexed Crimea in 2014.
Morrison has long pushed a strong line on Beijing, a stance that has affected trade given China is a big buyer of commodities. With an election due by May, he's been highlighting his government's approach to national security, accusing the opposition of not being critical enough of Beijing.
Chinese Foreign Ministry spokesman Wang Wenbin has said that Morrison is "seeking selfish political gains" and his remarks are "unethical and dangerous."
U.S. Offers $1 Billion Loan Guarantee (5:30 a.m.)
Secretary of State Antony Blinken said the U.S is offering Ukraine a sovereign loan guarantee for as much as $1 billion "to support its economic reform agenda and continued engagement with the International Monetary Fund."
National Security Advisor Jake Sullivan briefed U.S. lawmakers about the proposal by phone earlier Monday, describing it as part of a broader package of macroeconomic support, according to people familiar with the discussions. Blinken said three previous sovereign loan guarantees, issued between 2014 and 2016, "played a critical role in helping Ukraine successfully stabilize its economy amid previous Russian aggression."