And yet, Governments think they have a right to determine the life and death of human beings that would choose to have hope and faith
By Louise Bevan August 4, 2021 Updated: August 4, 2021
When a loving husband and father suffered a traumatic brain injury in a motorbike accident, his family was left reeling. Yet hope and faith compelled his wife to insist he remain on life support, despite his prognosis, and against doctors' advice.
Today, the father of two is home again, embarking on a gradual rehabilitation with a crack team of experts and a wife who never gave up.
Victorija Farnsworth of Sydney, Australia, recalls the phone call of June 15, 2016, as though it were yesterday. It was her husband Paul's number, but when she answered, she heard a police officer's voice.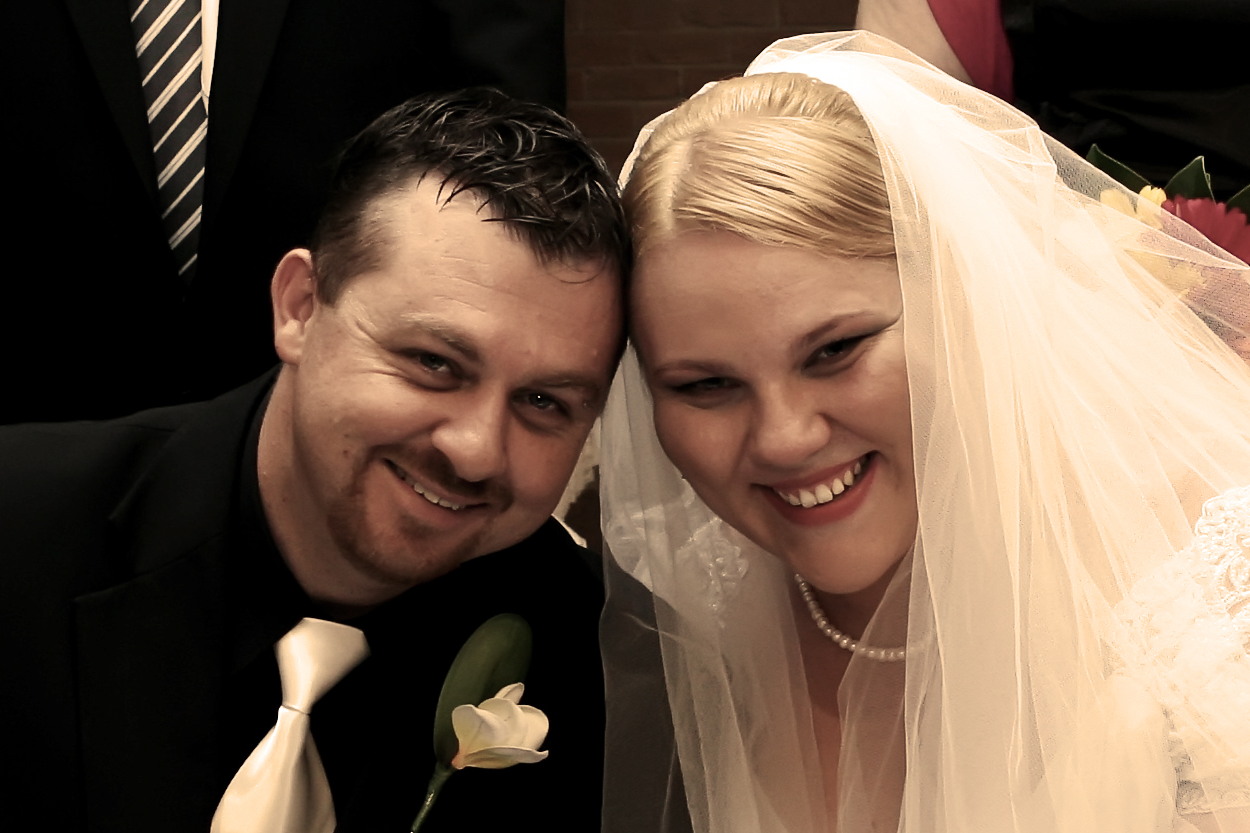 "He told me my husband was involved in a motorcycle accident and was headed to the hospital," Victorija wrote, sharing her story on Love What Matters. "'Probably just a few bruises and scratches,' I thought. Paul had been involved in a motorcycle accident before."
Victorija assumed Paul, a truck driver, had taken himself for a routine checkup. Tragically, she was wrong; he had collided with the rear wheel of a small truck that crossed his path as he left work for lunch on his motorbike.
The couple's family members waited anxiously as he underwent emergency surgery for internal organ damage before they could visit his bedside.
"His body lay lifeless in the small bed. Monitors beeping, tubes coming out of every direction, the ventilator helping him breathe," she said.
"My husband of 7 years, with whom I shared two beautiful little girls, was in a critical condition."
Back at home, Victorija broke down, praying to God to save her husband's life. She visited Paul's bedside every day, telling their daughters—Layla, 5, and Sofia, 3—that Daddy was "having a long sleep at the hospital to try and get better."
Relief came from the boundless support of family and friends, prayers, and messages of hope from around the world.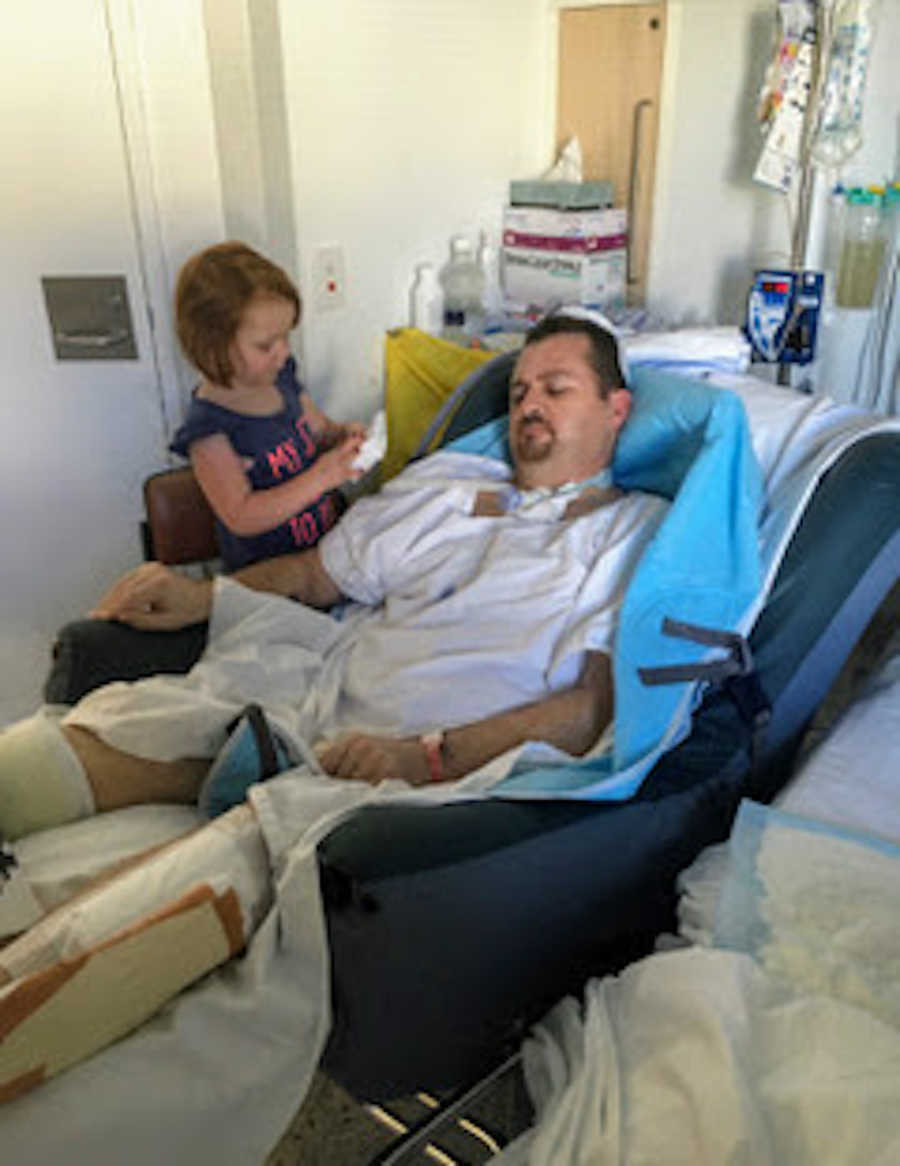 However, a meeting with Paul's doctors brought devastating news. Victorija recalls being told her husband would "end up a vegetable," and being advised to terminate his life support so that the 38-year-old could die naturally.
Victorija was incredulous, thinking of their beautiful shared life before the accident. She sought peace in the hospital chapel before calling her friend to seek advice. The friend's comforting words convinced her that Paul was fighting hard to stay alive; that brief moment of peace guided her on the way to a hopeful future, and it was all that Victorija needed to hear.
She insisted Paul remain connected to his ventilator, facing doctors' warnings of a tough road ahead with her head held high.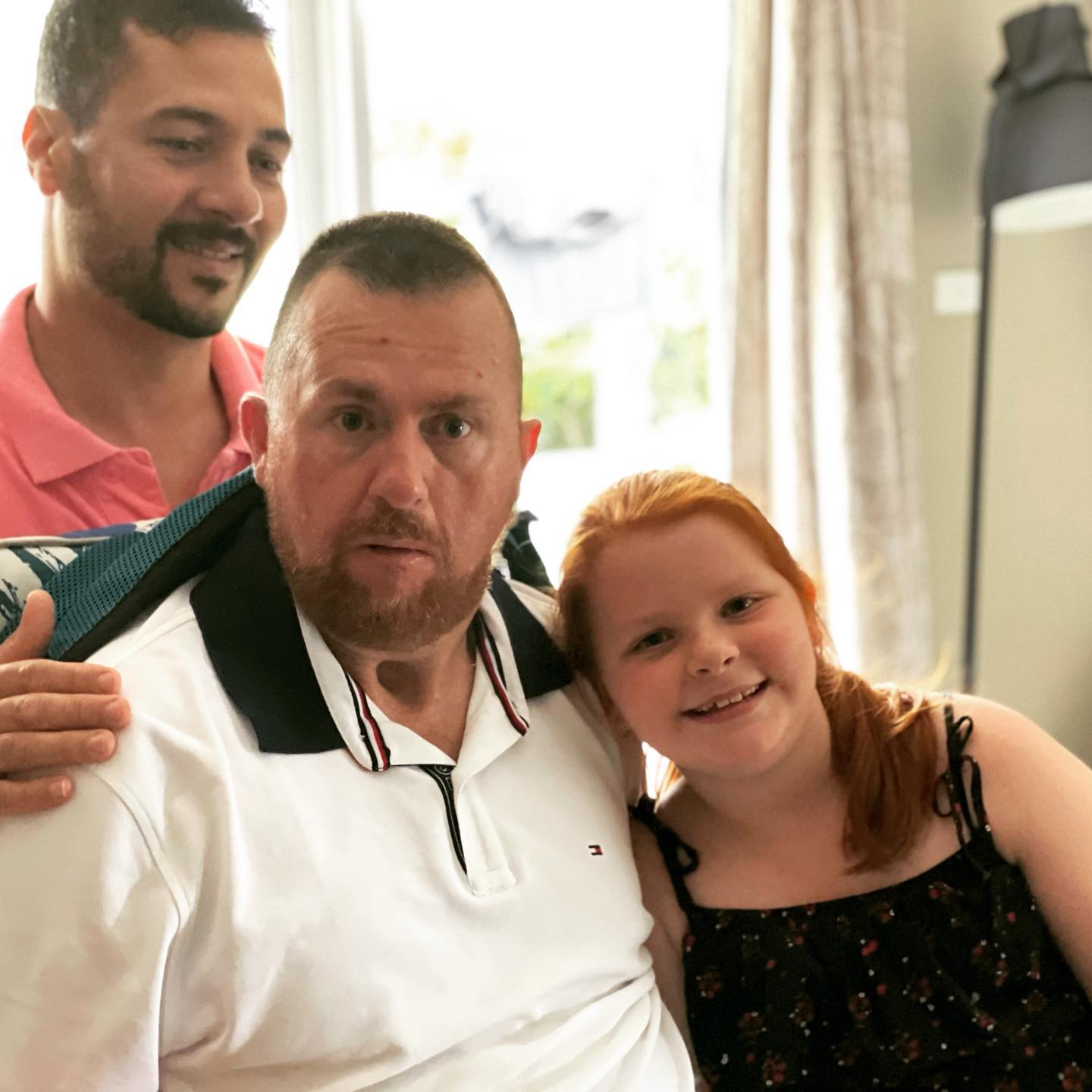 Paul spent almost 18 months in a brain injury rehabilitation unit, and a serious leg wound took almost one year to heal. But after intensive rehab, he was able to return home to his family.
Five years on, the father of two cannot speak and remains a quadriplegic. Yet Victorija insists he understands everything and celebrates every milestone.
"Paul is making sounds with consistent speech therapy exercises," she said. "He communicates with eye blinks, foot taps, and vocal sounds. He makes decisions using eye gaze and assistive technology devices."
Repetitive physical therapy is tough on Paul, she said. But he can visit the beach, go fishing and shopping, attend church, see his loved ones, and watch his daughters grow, with 24-hour assistance from a "carefully selected disability support team" managed full time by his wife.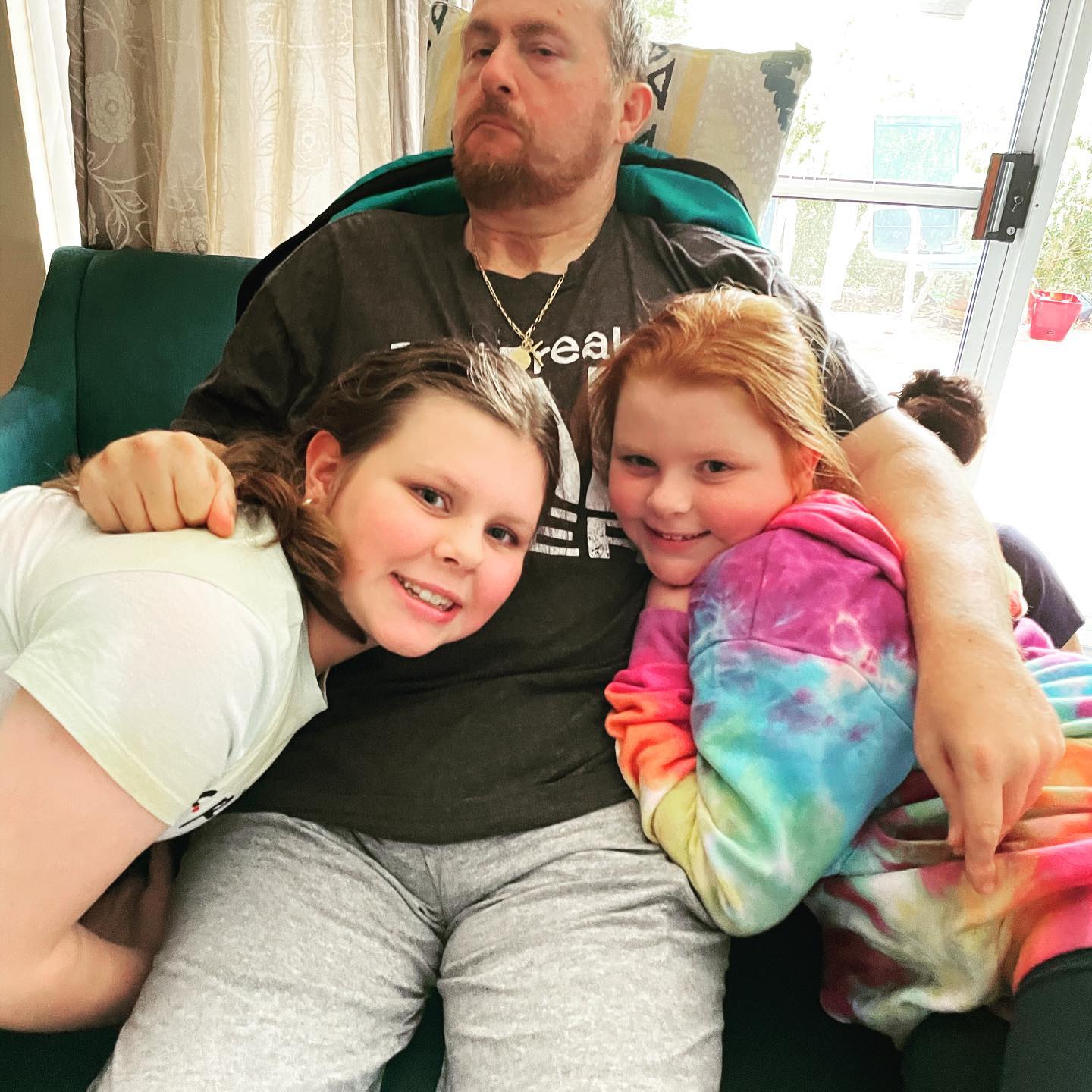 Victorija says God prepared her for this journey in so many ways. "I have moments when I feel depleted and drained. It is hard watching someone you love in pain," she said.
"I have a strong faith in God—it got me through the worst time in my life. It continues to carry me through the good and bad times and I would be lost without it."
Imploring others not to take life for granted, Victorija said, "I promised my husband I would help him walk, talk, eat, and laugh again, even if it takes us our whole life to achieve."
"I am so proud of my husband. I am more in love with him today than I think I was on our wedding day."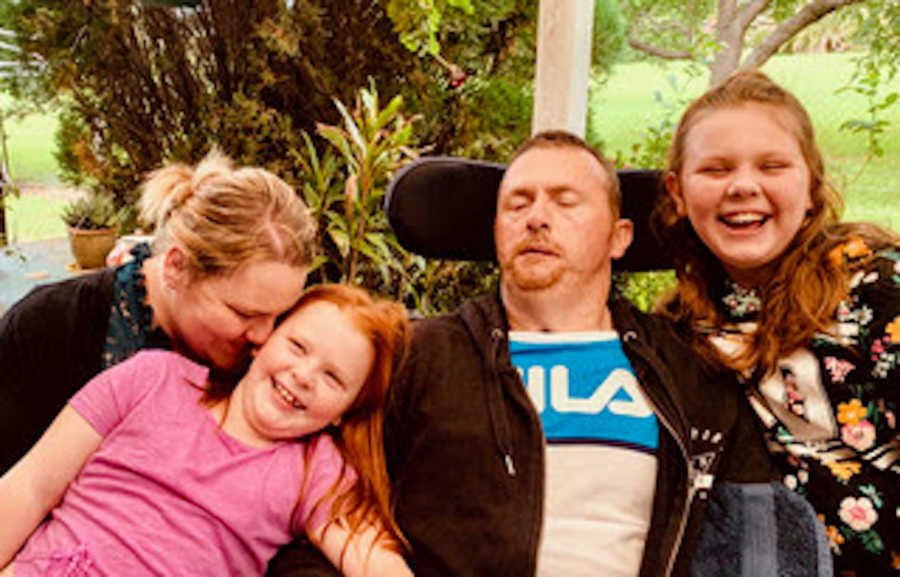 Victorija shares Paul's ongoing rehabilitation with the world on a dedicated Instagram page, The Care Factor.
Social media support groups have also allowed Victorija to connect with others. She says their advice, stories, and hardship give her "more insight into brain injuries than any medical team has been able to do."
"I want people to be mindful, be kind and generous, have compassion, help those in need … even if it makes you uncomfortable," she said. "Above all, love each other abundantly."