By Charlotte Cuthbertson January 20, 2022
KINNEY COUNTY, Texas—Traveling at night with backpacks and dark clothing, large groups of up to 50 illegal aliens, mostly young men from Mexico, are clandestinely traversing this small Texas county doing everything possible to avoid getting caught.
While small groups have been crossing the U.S.–Mexico border into Kinney County, Texas, for years, now it's large, well-organized groups that have law enforcement worried.
"It's extremely organized," Kinney County Sheriff Brad Coe told The Epoch Times on Jan. 18.
"And the groups are getting bigger. Even if you run a group of 25 and they get caught, you're tied up, so you can run your group of 50 and 60 somewhere else. Or you can run your drugs through."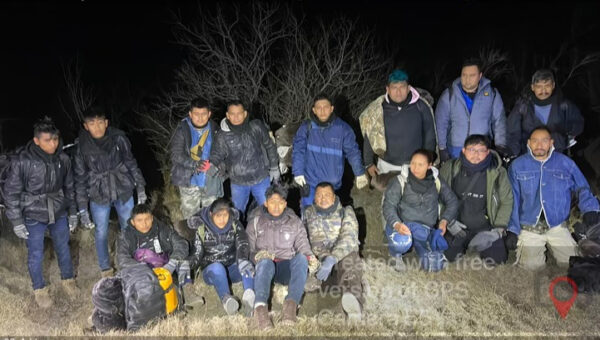 The sheriff said the groups converge on a gas pipeline that guides them northeast until they're clear of the bulk of law enforcement and the Border Patrol highway checkpoint. It's unforgiving terrain—scrubby, thorny, and full of rattlesnakes. The illegal aliens often have bulbs of garlic in their backpacks in the hopes that it'll ward off the snakes.
Coe's deputy charged with gathering intel on the smuggling routes has found a small area by the Rio Grande—which is the international boundary—where at least 1,100 illegal aliens come through every month. But that's just one area of the county's 16-mile border with Mexico.
"It's nuts down there. And the only reason they apprehended 16 is because the ranch owner bumped into them. And we managed to get Border Patrol down there, because I didn't have anybody," Coe said.
"Border Patrol got in there and caught 16 of them. The group was possibly 50-plus."
Coe said the illegal aliens have taken to burying their trash or carting it out with them in order to keep their tracks more hidden.
In the past, foot traffic didn't pick up until late January up through March and April, he said.
"It never slowed down" this year, he said.
Halfway through January, his deputies had already apprehended twice the number of illegal aliens and twice the number of smugglers than in the full month of January 2021.
He said his deputy, working with the Texas Department of Public Safety, will often place a new trail camera in the county, and within an hour, it'll pick up a group.
"Most everything we're seeing right now is Mexican. The smuggling stuff we're catching [in vehicles] is a lot of Hondurans and Guatemalans. But everything that's on foot seems to be Mexican," Coe said.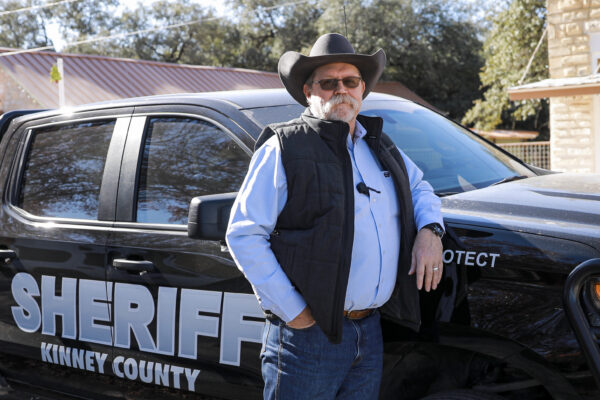 Kinney County Attorney Brent Smith is in the process of prosecuting more than 2,000 illegal aliens for trespassing on local ranches under the state's Operation Lone Star initiative, which Gov. Greg Abbott launched in March 2021.
"I still don't think we're touching more than 5 percent of the illegal aliens coming through Kinney County," he said.
"We caught six groups last night and two smuggling loads."
Coe said the "scary part" is that county residents are getting used to it.
"It's become the new norm," Coe said.
"This shouldn't be the new norm. The federal government needs to step in, secure the border, and go from there.
"You should never get used to the crime rate going up. You shouldn't get used to seeing a group of 30 or 40 walking through your backyard."