The BBC reports that The Netherlands is gearing up for Full Intensive Lockdown over OMICRON. The Problem is nobody is dying from OMICRON.
Covid: Dutch go into Christmas lockdown over Omicron wave
SOURCE: THE BBC NEWS
© 2021 BBC. The BBC is not responsible for the content of external sites.
Published 15 hours ago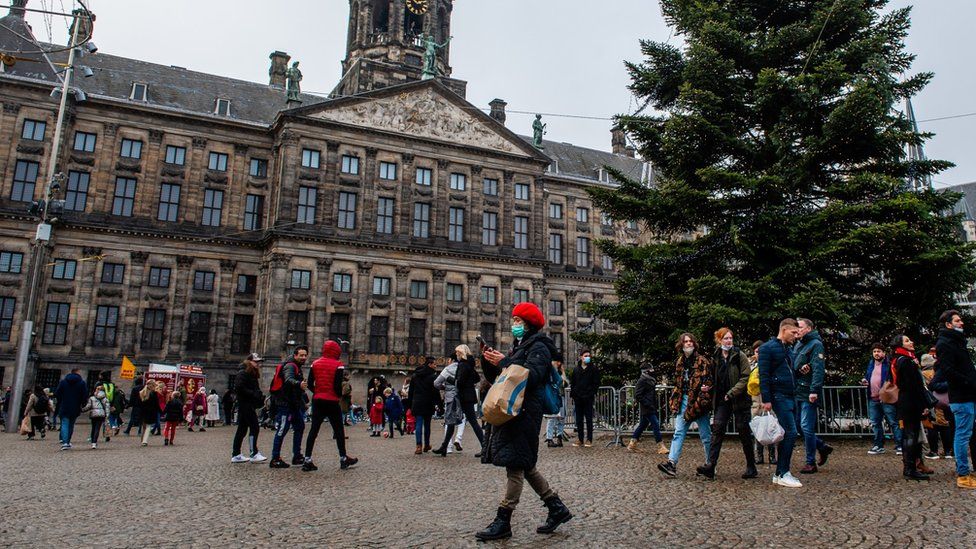 The Netherlands has begun a strict lockdown over Christmas amid concerns over the Omicron coronavirus variant.
Non-essential shops, bars, gyms, hairdressers and other public venues are closed until at least 14 January. Two guests per household will be allowed – four over the holidays.
Prime Minister Mark Rutte said the measures were "unavoidable".
Countries across Europe have been tightening restrictions as the heavily mutated variant spreads.
The new rules in the Netherlands are the strictest to have been announced over Omicron so far.
"I stand here tonight in a sombre mood. And a lot of people watching will feel that way too," Mr Rutte told a news conference on Saturday. "To sum it up in one sentence, the Netherlands will go back into lockdown from tomorrow.
Under the new restrictions, people are being urged to stay at home as much as possible.
There are strict limits on the number of people who can meet. A maximum of two guests, aged 13 and over, are allowed in people's homes. This will rise to four people between 24 and 26 December, and on New Year's Eve and New Year's Day.
Events are not permitted other than funerals, weekly markets selling groceries and professional sports matches with no spectators.
Restaurants can continue to sell takeaway meals, and non-essential shops can offer click and collect services.
Meanwhile all schools are now closed until at least 9 January.
"I can now hear the whole of the Netherlands sighing. This is exactly one week before Christmas, another Christmas that is completely different from what we would like," Mr Rutte said.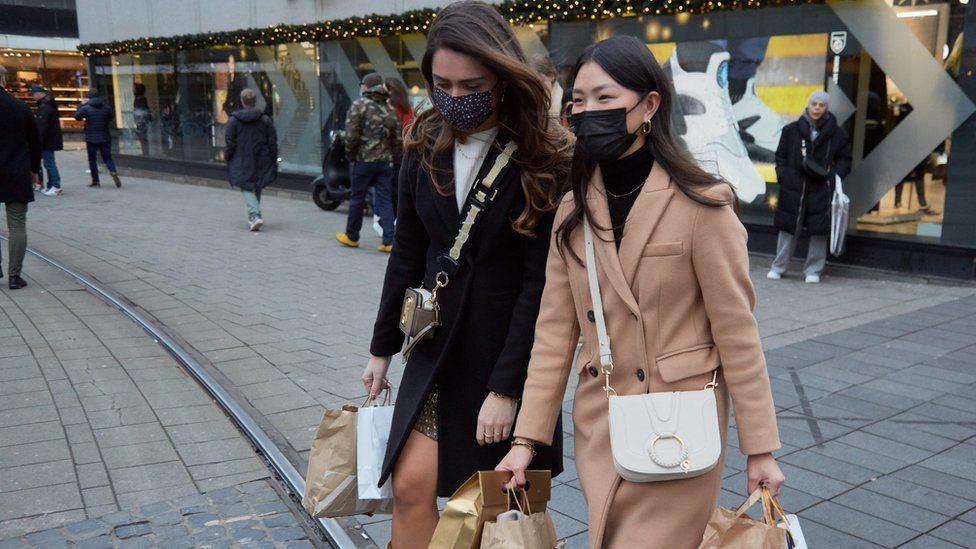 But, he added, a failure to act now would likely lead to "an unmanageable situation in hospitals".