SOURCE: THE EPOCH TIMES Sept 1, 2021
The Taliban has executed a well-known folk singer in a village in Afghanistan after officials announced a ban on playing music in public, according to local reports.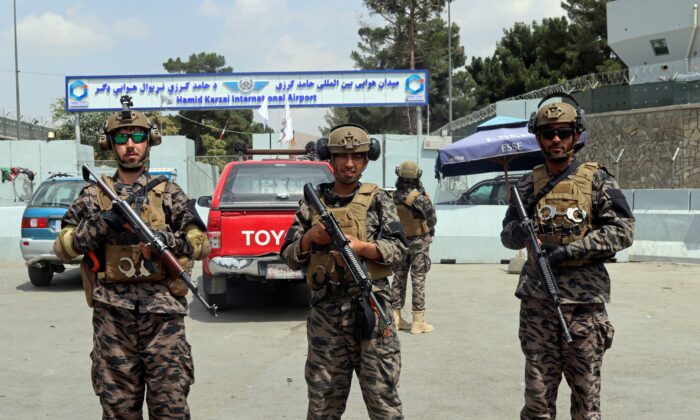 Fawad Andarabi, a well-known folk singer, was killed in the Afghanistan village of Andarab, north of Kabul, a region where parts of the population are rejecting Taliban rule, The Associated Press reported.
Andarabi played the ghichak, a bowed lute, and sang traditional songs about his birthplace, his people, and the country. He was said to have been dragged from his village home before being shot dead by the group.
His son, Jawad, told AP that the singer was "shot in the head for no reason" at the family's farm, just days after the Taliban had searched his home and drank tea with him.
"He was innocent, a singer who only was entertaining people," Jawad, said. "They shot him in the head on the farm."
Taliban spokesman Zabihullah Mujahid said his group would investigate the shooting but did not provide any further information.
Following Andarabi's death, Afghanistan's former Interior Minister Masoud Andarabi wrote on Twitter: "Taliban's brutality continues in Andarab. Today they brutally killed folkloric singer, Fawad Andarabi who simply was bringing joy to this valley and its people."
Meanwhile, United Nations Special Rapporteur in the field of cultural rights, Karima Bennoune, wrote on Twitter, "As UN Special Rapporteur on cultural rights, with Unesco Goodwill Ambassador on artistic freedom, I express grave concern about reports of the terrible killing of singer Fawad Andarabi.
"We call on governments to demand the Taliban respect the human rights of artists. We reiterate our plea for governments to find safe, effective ways for artists & cultural workers who need to do so to get out of Afghanistan, to grant them visas without delay, to allow their safe transit & to enable them to continue their work in exile."
The alleged killing comes just days after the Taliban said it hoped to ban music from being played in public in Afghanistan.
Mujahid told The New York Times on Wednesday that "music is forbidden in Islam" but that the group is "hoping that we can persuade people not to do such things, instead of pressuring them."
Under the previous period of rule, the Taliban banned all music, apart from some religious chants, and having fun was punishable by death, The Guardian reported in 2001.
The organization destroyed all cassette tapes, and CDs, musical instruments, and singing were forbidden, while even captive songbirds, which were often found in marketplaces, were outlawed.