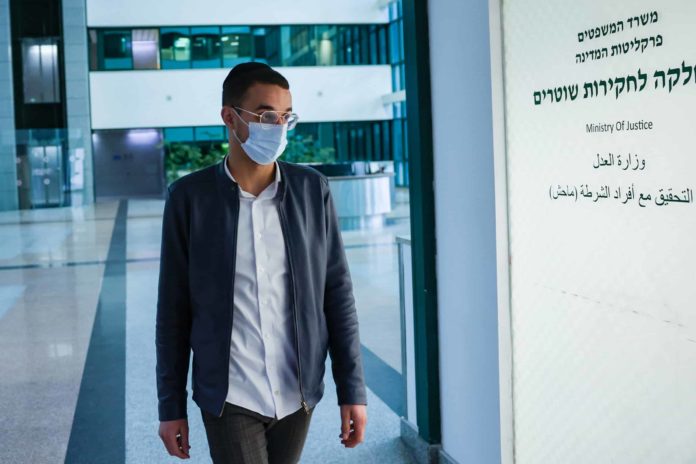 JERUSALEM (VINnews) — The brother of Chaim Mizrachi, the Charedi man who was allegedly brutally beaten and viciously abused by Israeli police, has been arrested, despite having done nothing wrong. Several hours later he was released, and police claimed that the arrest was a mistake.
Rafael Mizrachi was arrested Tuesday while working at a Jerusalem kiosk. According to reports, the police claimed that he was suspected of theft, however Mr. MIzrachi vehemently denied the charges. His brother Chaim said that he was told by the victim of the theft that his brother did nothing wrong.
The mother of the two young men said, "The police are not stable. Why should we need to be afraid of policemen?"
Social activist Ariel Elharar tweeted about the arrest, saying "Chaim Mizrachi just called me, but the only words I could make out were 'Please do not let them attack him'….Then his mother told me that Rafael was arrested at work, and the store owner and Rafael himself have no idea who the source of the accusations is.
Later in the day, Elharar tweeted again, saying: " He was detained in the Russian compound, and after the insane suffering that the Mizrachi family had to go through again, Rafael was released due to mistaken identity. The family asked the police why he was arrested for no reason, without investigating first, and the mother was told that her son resembled the thief. Disaster."
Several weeks ago, the police were accused of severe brutality against Chaim Mizrachi, for no apparent reason other than him being Charedi. He was injured so badly that he visited the hospital twice, and the judge reprimanded the arresting detectives and ordered an investigation, which is reportedly ongoing.