By Lorenz Duchamps January 6, 2022 Updated: January 6, 2022biggersmallerPrint
The French government on Thursday approved a new CCP virus bill that would make it more difficult for those who refuse to get vaccinated against COVID-19 to enjoy some activities in social life and access public transport.
Following days of tumultuous debates, lawmakers in the lower house passed draft legislation, including the stricter vaccine passport, shortly after 5 a.m. (11 p.m. ET) by a margin of 214 to 93.
The legislation, backed by President Emmanuel Macron, will go to the Senate early next week before a final vote in the French National Assembly.
The parliamentary debate proposing the new set of CCP (Chinese Communist Party) virus rules for unvaccinated citizens was suspended early on Wednesday as opposition lawmakers accused Macron of using divisive language during an interview.
French government officials vowed after the pause in debate that the new rules will likely go into effect as initially planned by mid-January. Under the new law, unvaccinated people aged 16 and older will be blocked from hospitality venues and interregional public transport.
If passed, the legislation will remove a current option on the vaccine passport—which allows people who are able to show a recent negative COVID-19 test to still enter hospitality venues or travel by trains.
Parliament's approval of Macron's plan for enforcing the stricter vaccine passport, which officials believe will help curb the spread of the Omicron variant of the CCP virus, comes days after the president drew condemnation from political opponents for controversial comments he made.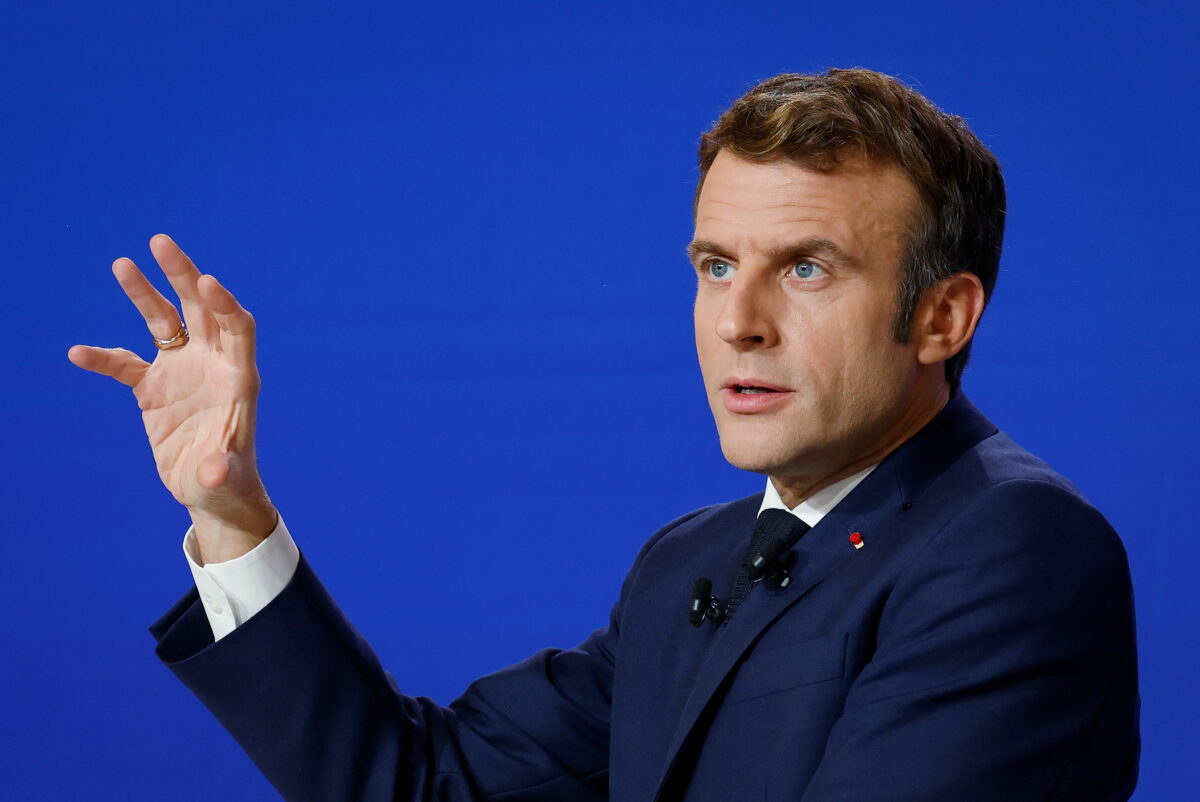 Macron told Le Parisien newspaper earlier this week that he is determined to make the lives of those refusing the COVID-19 shots so complicated by squeezing them out of public places that they would end up getting jabbed.
"I'm not for pissing off the French … Now the unvaccinated, I really want to piss them off. And so, we're going to keep doing it, until the end. This is the strategy," Macron said during the interview on Tuesday.
Macron went on to say that he "won't send [unvaccinated people] to prison," but he will make their lives more complicated and encourage people not vaccinated against COVID-19 to get the shot by "limiting as much as possible their access to activities in social life."
"So we need to tell them—from Jan. 15, you will no longer be able to go to the restaurant. You will no longer be able to go for a coffee, you will no longer be able to go to the theatre. You will no longer be able to go to the cinema."
There has been a lot of reactions to Macron's comments—both in support and against. It also comes at a sensitive time, with a presidential election due in April in which he is expected to run, though he has not yet officially announced if he will be running.
Also on Thursday, French Prime Minister Jean Castex said that France was ready to deploy a fourth COVID-19 vaccination or second booster shot as soon as health authorities gave their green light to such a move.