Yosef Benari
December 7 2021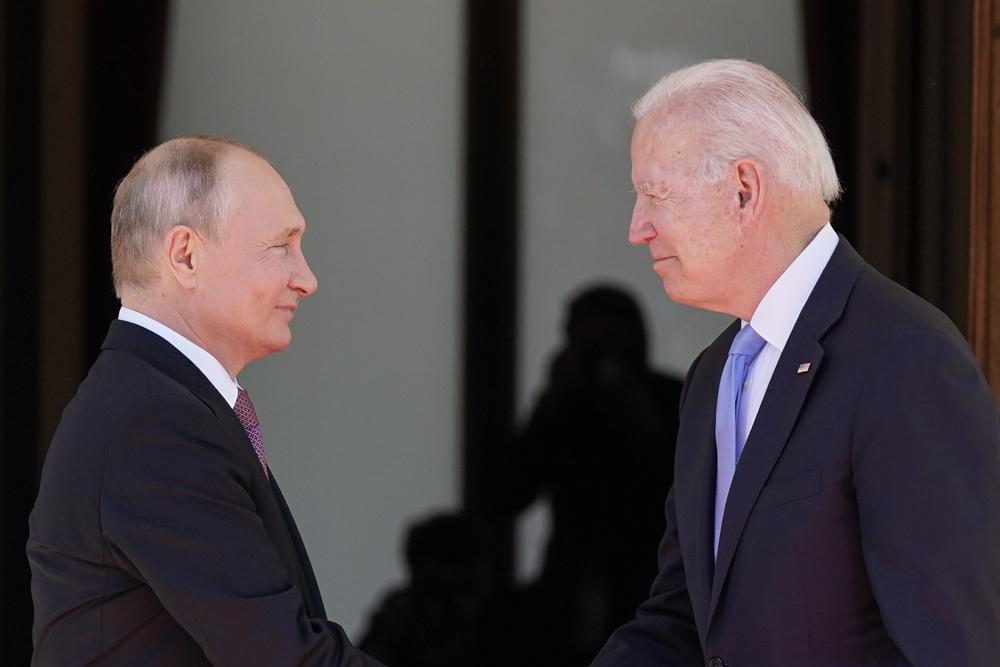 WASHINGTON (AP) — President Joe Biden is ready to warn Vladimir Putin during a video call Tuesday that Russia will face economy-jarring sanctions if it invades neighboring Ukraine as Biden seeks a diplomatic solution to deal with the tens of thousands of Russian troops massed near the Ukraine border.
Biden aims to make clear that his administration stands ready to take actions against the Kremlin that would exact "a very real cost" on the Russian economy, according to White House officials. Putin, for his part, is expected to demand guarantees from Biden that the NATO military alliance will never expand to include Ukraine, which has long sought membership. That's a non-starter for the Americans and their NATO allies.
In her typically stupid response tone, Jen Psaki—assuming the roll of a diplomat rather than than press secretary— commented on Monday in previewing the meeting, "We've consulted significantly with our allies and believe we have a path forward that would impose significant and severe harm on the Russian economy," White House press secretary Jen Psaki said. "You can call that a threat. You can call that a fact. You can call that preparation. You can call it whatever you want to call it."
The leader-to-leader conversation — Biden speaking from the Situation Room, Putin from his residence in Sochi — is expected to be one of the toughest of Biden's presidency and comes at a perilous time. U.S. intelligence officials have determined that Russia has massed 70,000 troops near the Ukraine border and has made preparations for a possible invasion early next year.