APRIL 29, 2021 8:44 PM
BY BEN SALES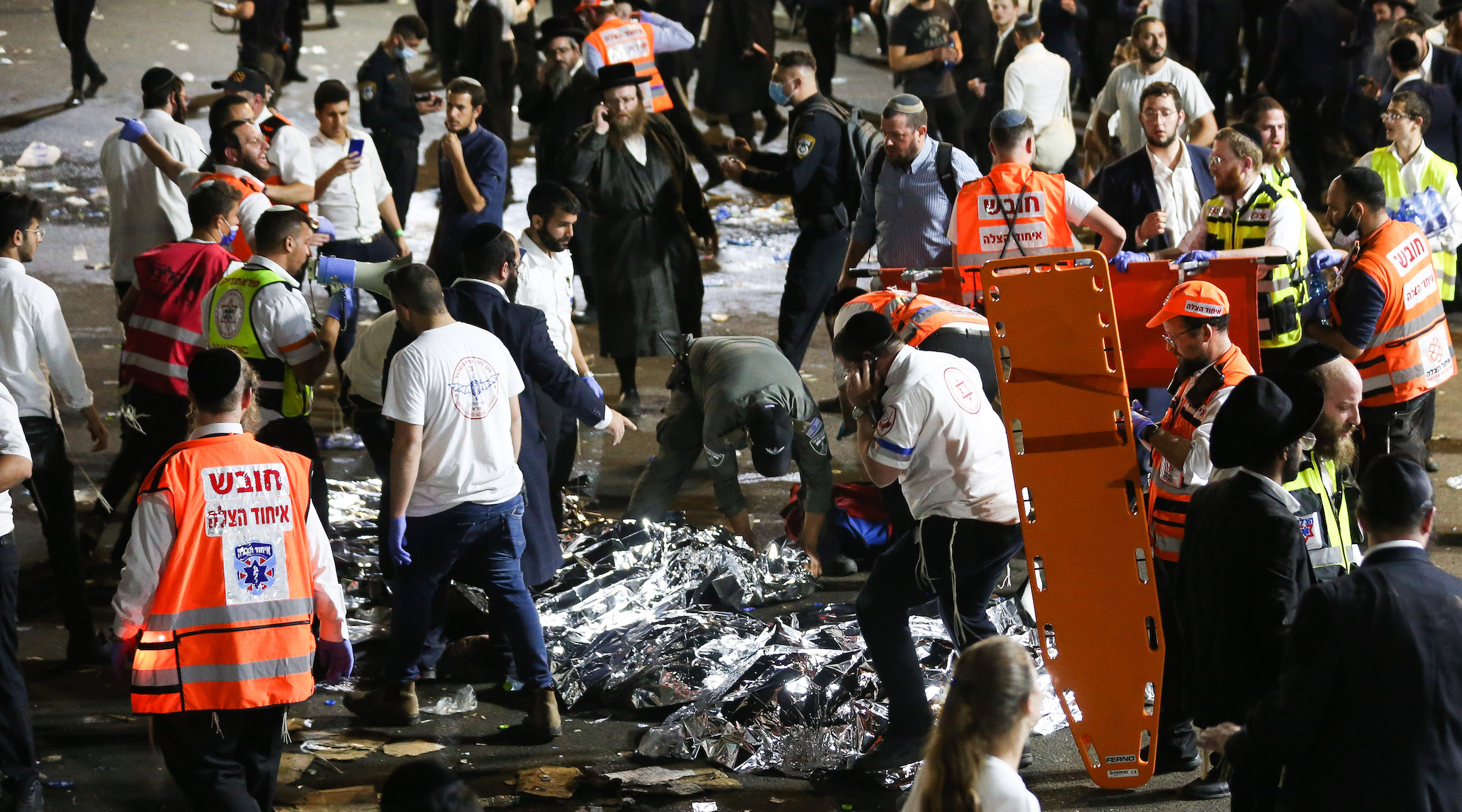 This is a developing story.
(JTA) — Over 15 Israelis were feared dead and dozens were wounded during a mass haredi Orthodox celebration for the Jewish holiday of Lag b'Omer on Thursday night in the northern Israeli mountain village of Meron.
The gathering brought together more than 100,000 people, reportedly the largest in Israel since the onset of the COVID pandemic. According to Israeli reports, anywhere from 15 to nearly 40 were killed, with more critically wounded.
The cause of the death and injuries is unclear, but Israeli publications are reporting that a roof may have collapsed, or that a stampede in the crowd may have trampled people. It occurred at the gathering spot of Toldos Aharon, a Jerusalem Hasidic movement.
Israeli ambulances and rescue helicopters have been sent to the site, in addition to a rescue unit of the Israel Defense Forces. Prime Minister Benjamin Netanyahu called the incident a "terrible disaster," according to reports.
The annual gathering involves music and bonfires, which are traditionally lit on Lag b'Omer, a festive holiday popular throughout the country. Meron is the gravesite of Rabbi Shimon bar Yochai, an ancient sage who is associated with the holiday.