Updated: March 30, 2022
Five people died after a shooting attack in a crowded city near Israel's commercial capital, Tel Aviv, on Tuesday, after a man opened fire at passers-by.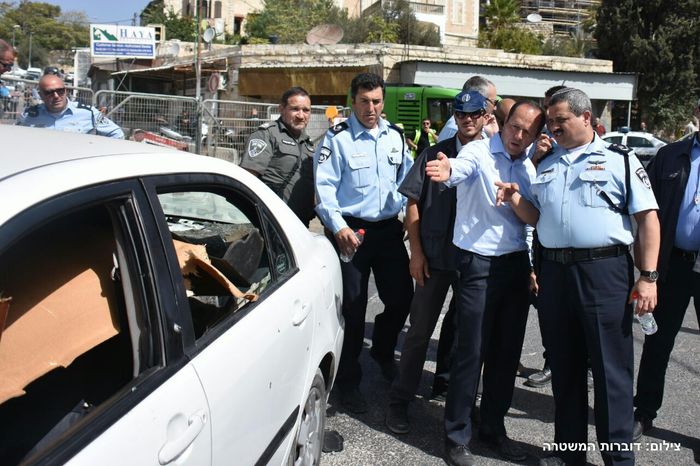 A man dressed in black and holding an assault rifle opened fire at passersby in Bnei Brak, a Jewish ultra-Orthodox city east of Tel Aviv, before he was killed by an officer, police said in a statement, citing a preliminary investigation.
The Magen David Adom paramedic service confirmed that five people were killed. Police said one of the victims was a police officer who arrived at the scene and engaged the suspect. Police didn't immediately provide further information about the suspect.
A video circulating on social media showed the man yelling in Arabic on a residential street, selectively firing at passersby.
It marked the third deadly attack and the second mass shooting in a week.
"We strongly condemn the horrific terrorist attack today in Bnei Brak, the third terrorist attack in Israel in a week," U.S. Secretary Antony Blinken said in a statement. "We send our condolences to the families of the victims of these tragic attacks. May their memories be a blessing."
Four Arab nations—Egypt, Morocco, Bahrain, and the United Arab Emirates—also condemned the killings.
Following the attack, Israeli Prime Minister Naftali Bennett called an emergency meeting of top security officials late Tuesday. He also planned a meeting of his Security Cabinet on Wednesday.
In an address to the nation, Bennett said that Israel "stands before a wave of murderous Arab terrorism."
No Palestinian groups claimed responsibility for the attack in the immediate aftermath. The terrorist group Hamas called the attack a "heroic operation" but didn't claim responsibility.
Israel Defense Minister Benny Gantz wrote on Twitter that the country's security forces "will work with all means to return security to Israeli streets and the feeling of security to civilians."
Meanwhile, Palestinian President Mahmoud Abbas said the killing of Israeli or Palestinian civilians "only leads to further deterioration of the situation and instability, which we all strive to achieve, especially as we are approaching the holy month of Ramadan and Christian and Jewish holidays."
Ramadan begins next weekend.
Abbas said the violence "confirms that permanent, comprehensive and just peace is the shortest way to provide security and stability for the Palestinian and Israeli peoples."
The Islamic State terrorist group has claimed responsibility for the two previous attacks but has yet to claim any responsibility for the latest attack.
The previous two attacks involve an incident early on Tuesday when two men killed two 19-year-old police officers in Hadera. Five days prior to that, a person killed four people in a car-ramming and stabbing attack in Beersheba.